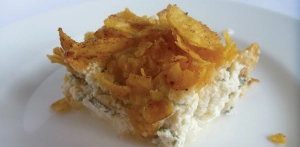 To quote the Government 'Levelling Up' white paper: "Too many young people are still leaving education without the skills and knowledge to cook and live healthily."
The good news is that the UK Government will invest up to £5m to launch a school cooking revolution with the aim for every child leaving school to know at least six basic recipes that will support healthy living into adulthood.
We are pleased to have resources to help schools show pupils some simple, healthy recipes and so foster a love of cooking.
'Get Cooking in the Classroom' provides a step-by-step approach to teaching children to cook. Each of the 15 recipes is made as an individual mixture so children make and see their own achievements. Pupils will develop skills in food handling and an understanding of the part food plays in the world around us.
With relative ease, teachers will be able to undertake a variety of healthy and fun food activities. Many of the recipes do not even require access to an oven!
Why not try the Saucy Fish Pie recipe from Get Cooking in the Classroom? You can download the recipe here in the 'Try Before You Buy' section on our website.