What's new at Brilliant Publications? (5 May 2022)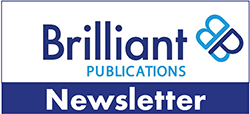 Here is what has been happening in the office this week.
We've been working hard on our new website We've spent many hours this week checking the functionality of our new website. We hope it will be ready to go live in the next week or two. The main reason for creating a new website was to make it easier to order books, but we've also taken the opportunity to improve the look and add lots more content.
Here's a screenshot of one of the book pages from the new website: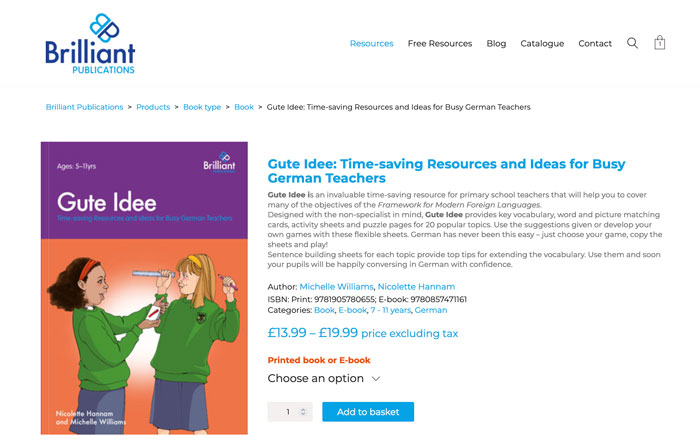 Tuesday was 'Write a Review Day'!
I get weekly emails telling me if there are any special events happening that week. It was a surprise to me to find out that Tuesday, 3rd May, was 'Write a Review Day'. I hadn't heard of this special day before, so I investigated how long it had been going. It turns out that this new special day was invented by Tripadvisor and 2022 is the first year it is being celebrated!
I'm already thinking of what special days Brilliant Publications can invent! Please send me your suggestions!
On a more serious note, reviews from people who have used our books are so important for helping potential customers to decide if our books are right for them. If you have bought one of our books and found it helped you, why not leave a review on Amazon or another online bookstore?
Receiving copies of newly published books is always fun!
The sixth book in Kate Heap's Developing Reading Comprehension Skills series arrived in the office this week. Doesn't it look fantastic?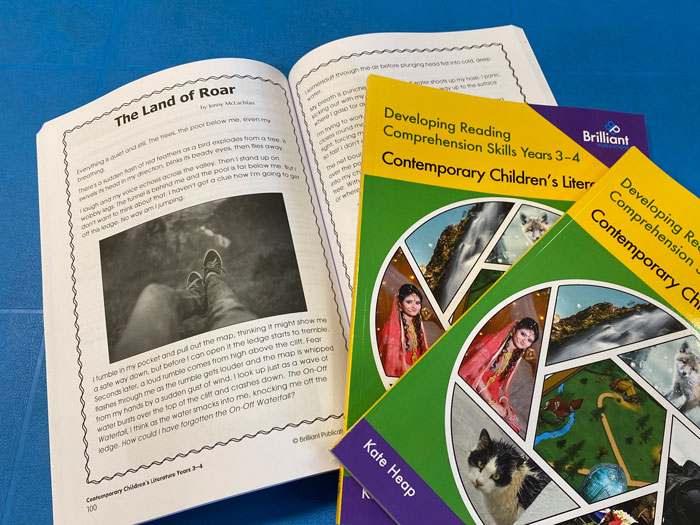 Contemporary Children's Literature for Years 3-4 contains extracts from:
A Chase in Time by Sally Nicholls
SWOP the Satuma-sized Secret by Lucy Noguera
Frost by Holly Webb
Agent Zaiba Investigates: The Missing Diamonds by Annabelle Sami
Varjak Paw by S.F. Said
The Griffin Gate by Vashti Hardy
Daisy and the Unknown Warrior by Tony Bradman
Starfell: Willow Moss and the Lost day by Dominique Valente
The Land of Roar by Jenny McLachlan
Sky Pirates: Echo Quickthorn and the Great Beyond by Alex English
The Highland Falcon Thief by M.G. Leonard & Sam Sedgman
The Boy at the Back of the Class by Onjali Q. Raúf
You can find out more about this book by clicking here.
We love to hear from our customers. If you have any comments or queries about any of our products, please get in touch.
If you would like to receive more information from us, please tell us what interests you by clicking this link so that we can tailor the emails you receive – http://eepurl.com/gKMnqf.
With best wishes for next week!
Priscilla
Publisher