What's been happening at Brilliant Publications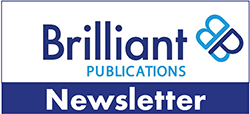 It is raining cats and dogs here! I hope it is better wherever you are and that you haven't had to endure a wet playtime in your first week back.
We're 29 years old! So we'd like to offer you a 29% discount!
We can't quite believe it, but it's 29 years since we published our first book, How to be Brilliant at Writing Stories – it is still available on our website – albeit just as an e-book!
To celebrate our birthday, we'd like to offer you a 29% discount on all books purchased from our website between now and the end of September. This is a great bargain, so make sure to share the discount code (we-are-29) with all your friends.

Have you had problems downloading e-books?
If you have, I apologise. The number of downloads for e-books was set at 2 on our website. We've changed this to 5 as lots of customers have said that 2 wasn't enough. We hope that 5 downloads will give you sufficient opportunities to open the file and save it to your hard drive, so that you can access it whenever you want.
If you've bought an e-book from us and you get a message saying that you've exceeded your number of downloads, please don't panic. You won't need to re-purchase the book. Please email me or another member of the team and we'll get the e-book pdf emailed to you.
Yes, we make mistakes – but we try to correct them!
Like any company (or person, for that matter), we sometimes make mistakes. Orders sometimes go missing. As do emails. Occasionally our books contain mistakes – no matter how many times we proofread them prior to publication.
If you have any criticism of any of our books or our service, please let me know. We will do our best to put right, whatever has gone wrong. My email and phone number are at the bottom of my weekly newsletters.
Thank you!
If one of you posted this lovely 5 star review on Amazon for 21 Fun Songs to Teach French Phonics, thank you!
"Absolutely thrilled with this book which has injected joy into teaching phonics in my classes. The children absolutely love the songs and recognising the phonics is now coming more naturally to them. The book comes with activity sheets to reinforce the sounds. Highly recommend it for KS2 children."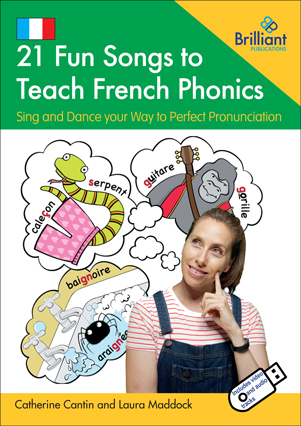 With best wishes for next week!
 
Priscilla
Publisher
priscilla@brilliantpublications.co.uk
01525 222292