What's new at Brilliant Publications?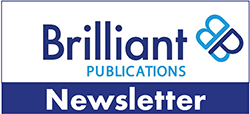 3rd edition of Physical French Phonics has gone to the printers
The latest new edition of Physical French Phonics, which will have a USB drive instead of a DVD-Rom, has now gone to the printers. As so many computers no longer have an internal CD drive, this seemed a sensible thing to do.
The new edition also corrects a faulty link to one of the videos. In our earlier version, on Slide1 of File 5, the picture for the 'u' sound incorrectly links to the 'eu' video. Don't panic if you have already have a copy. You can download the revised version of File 5 by clicking here.

Developing Reading Comprehension Skills: Contemporary Children's Literature
This week I've had the lovely task of proofreading a forthcoming book in Kate Heap's Developing Reading Comprehension Skills series. This one deals with Contemporary Children's Literature in Years 5-6 and contains extracts from some really wonderful children's books such as: A Kind of Spark by Elle McNicoll, October, October by Katya Balen and Asha and the Spirit Bird by Jasbinder Bilan. Kate's thoughtful questions and activities which accompany the extracts will really make pupils (and adults!) want to go on to read the full novels while helping to prepare them for their Year 6 SATs.

Improvements to our website
We are aware that some customers have had problems when paying by credit card on our website – I apologise for this. Our web developers are busy working on modifications to the website which will remedy this situation. The problem seems to occur when customers try to enter their credit card details prior to adding their shipping address to their account. If you experience any problems, please phone our customer services team on 01449 766629 or email them (orders@tradecounter.co.uk). We can easily take your order and payment via the phone.
We love to hear from our customers. If you have any comments or queries about any of our products, please get in touch.