What's been happening at Brilliant Publications? (23 June 2022)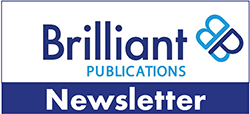 Here's a quick summary of what's been going on at Brilliant Publications this week.
We've been lucky to escape Covid … until now
Sadly, my husband, Richard Dorrance (who is also the Brilliant Publications finance director), has tested positive for Covid. As a result, he is at home in bed, and I've been working from home to avoid infecting the rest of the office. I hope you and your family and friends are managing to avoid the latest spike in cases.
You can now listen to snippets of our French raps
Last week we were talking about things we could do to promote our books better. Alison Marshall, our marketing manager, had the 'brilliant' idea (well, we would think so, wouldn't we?) of adding little snippets of all the tracks on Learn French Through Raps to our website so you can listen to the raps before you buy.
I'm pleased to say that they are now all uploaded, so you can listen to them here:
https://brilliantpublications.co.uk/product/learn-french-through-raps-use-raps-and-songs-to-teach-french-in-primary-schools-2/
Please help us by adding reviews to our website
When you buy a book from our website you will now get an email about 2 weeks later inviting you to add a review to our website. We are a small family run business and reviews – both on our website and on other sites – really help us, so if you like any of our books, please do take a couple of minutes to write a review.
If you have any criticisms, either of our products or our service, please get in touch with us directly so that we can try to put things right.
Only 7 more days to take advantage of our 20% discount!
Our special discount to celebrate the launch of our new website (https://brilliantpublications.co.uk/) finishes on 30 June – so act now if you want to take advantage of it! Simply quote 'brilliant22' when you get to the checkout page. Please feel free to share the code with your friends and colleagues.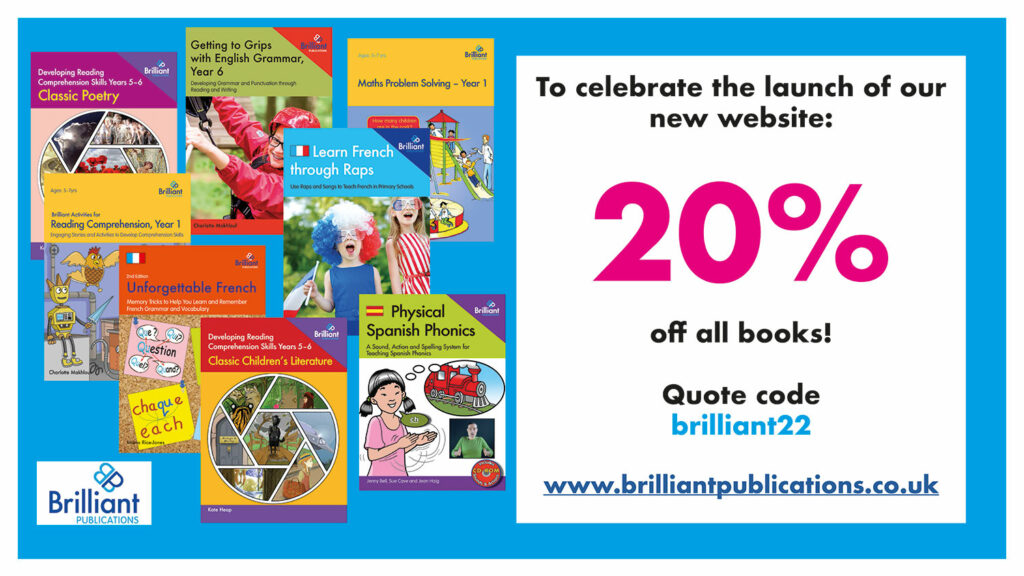 We love to hear from our customers. If you have any comments or queries about any of our products, please get in touch.
If you would like to receive more information from us, please tell us what interests you by clicking this link so that we can tailor the emails you receive – http://eepurl.com/gKMnqf.
With best wishes for next week!

Priscilla
Publisher
priscilla@brilliantpublications.co.uk