What's new at Brilliant Publications? (26th May 2022)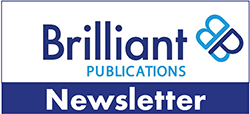 Here is what has been happening in the office this week.
Have you looked at our new website yet?
This week we launched our new website: https://brilliantpublications.co.uk/
Please let us know what  you think! To tempt you to have a look, we are offering a 20% discount on all titles ordered via the website. Simply quote 'brilliant22' when you get to the checkout page. (The box for the coupon code is on the left-hand side of the screen, just above the Billing Address). Please feel free to share the code with your friends and colleagues.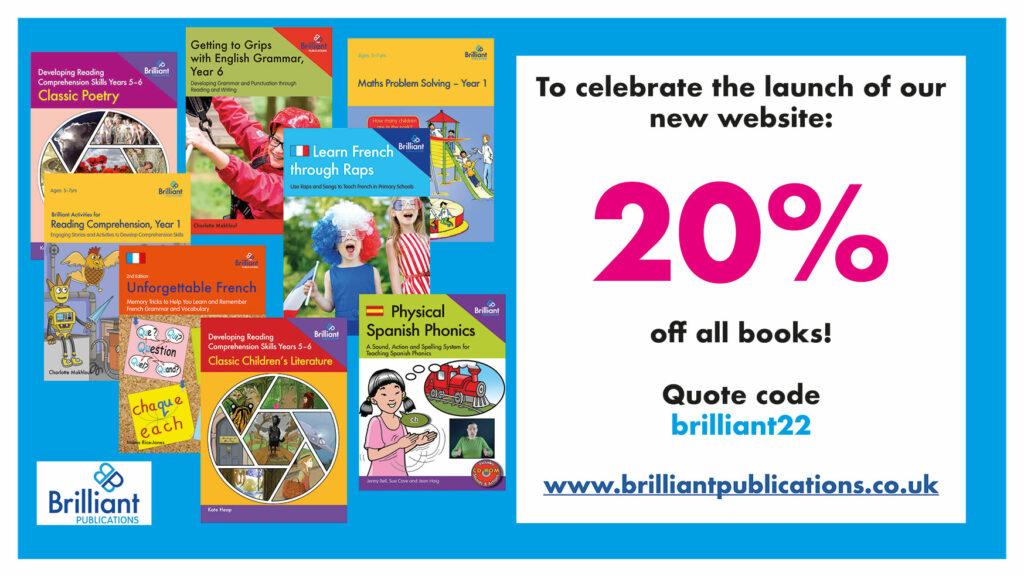 Unfortunately, we haven't been able to transfer all the accounts over from our old website due to data protection laws, so you will need to set up a new account on this website. If you are unable to access an e-book or e-resource that you bought on the old website, please email your name and the email address you used to set up your old account to info@brilliantpublications.co.uk along with details of the files you wish to access.
Can we still accept school orders?
Absolutely! We aren't able to process school orders via the new website, but if you are a UK school, we'd still be happy to invoice you for your order. Once you have decided what would like, fill in the school order form (which you can get by clicking here) and email it to: orders@tradecounter.co.uk.
Don't forget to include 'brilliant22' on the form so that you get your 20% discount!
New cover reveal!
I'm delighted to share with you the cover for Developing Reading Comprehension Skills, Years 5-6: Non-fiction. Can you guess from the photos what the non-fiction passages in the book are about?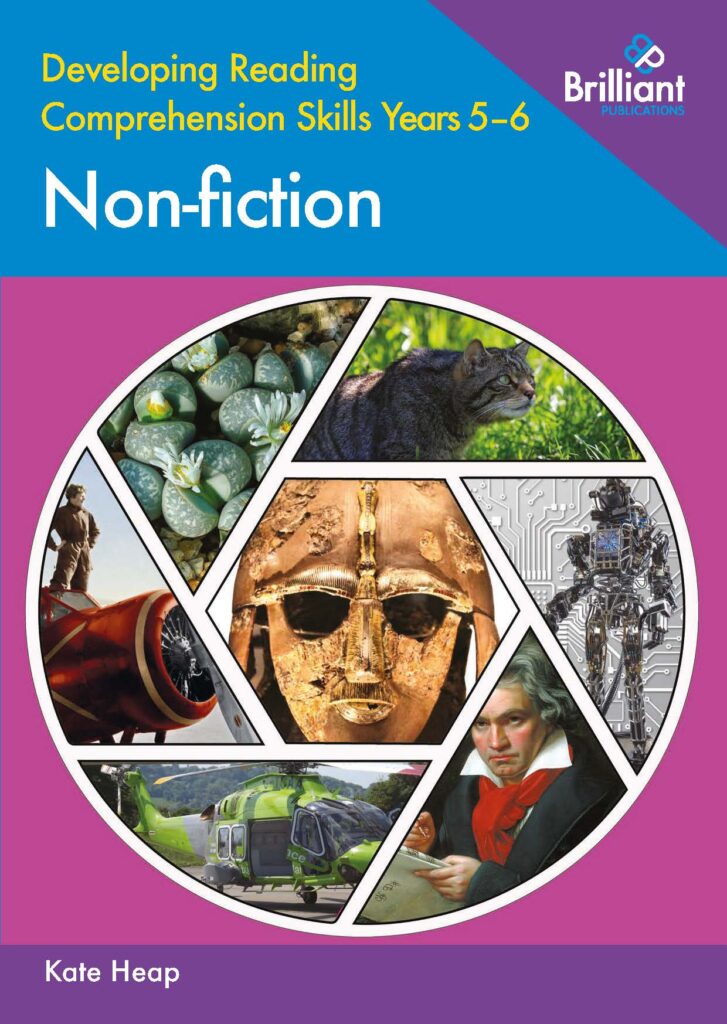 National Thank a Teacher Day!
Today is National Thank a Teacher Day celebrating the work of schools, colleges, teachers and support staff across the country. In my view you are all heroes! Thank you very much for everything you do. As an educational publisher, parent and taxpayer, I really appreciate it.
We love to hear from our customers. If you have any comments or queries about any of our products, please get in touch.
If you would like to receive more information from us, please tell us what interests you by clicking this link so that we can tailor the emails you receive – http://eepurl.com/gKMnqf.
With best wishes for next week!
Priscilla
Publisher