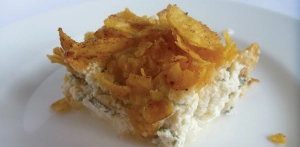 Baking banana bread became very popular during lockdown. As some ingredients became difficult to come by, we were more aware of reducing waste. So, we have created innovative ways to use up leftovers in Get Cooking in the Classroom.
Cooking became a family activity, something to keep everyone occupied and the best bit was eating the results afterwards! Personally I churned out more trays of flapjacks in the year 2020 than I care to count. But they are good for you as they are mainly oats, right?(!)
Introducing children to cooking at a young age, or any age in fact (how else will they cope when they finally leave home?) is a worthwhile endeavour. But how do we keep them safe with all those sharp implements about?
We have produced 8 short videos showing different skills needed to keep safe in the kitchen. You will find them under the Description tab on the book page.
For instance, watch this video explaining 'The Claw method', a hold to use whilst cutting with a knife.
The Claw method is used in some of the recipes in our book 'Get Cooking in the Classroom', such as Saucy Fish Pie and Fruit Crumble.
Visit the 'Get Cooking in the Classroom' book page on our website https://brilliantpublications.co.uk/product/get-cooking-in-the-classroom-recipes-to-promote-healthy-cooking-and-nutrition-in-primary-schools/ to find links to the other videos and download the Saucy Fish Pie recipe – you will find it under the Try before you buy tab.
---
We love to hear from our customers. If you have any comments or queries about any of our products, please get in touch. Our contact form is here.
If you would like to receive more information from us, please tell us what interests you by clicking this link so that we can tailor the emails you receive – http://eepurl.com/gKMnqf.