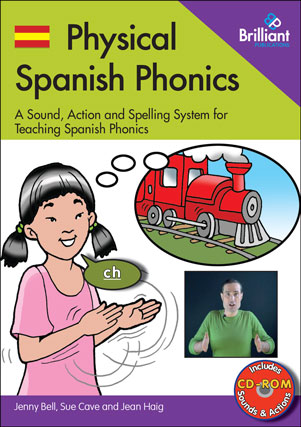 Why is the multi-sensory approach to teaching so effective, and how can it be applied to teaching Spanish?
Children are, of course, capable of learning through all of their functioning senses. Which is why children who have difficulty with one of their senses are still able to learn.
However, there is no doubt that the more senses that are utilised when we are learning, the faster we learn, and the more embedded and meaningful that learning becomes.
Then if the child makes an action that is related to the word, the learning is embedded still deeper. So, if the action engages the use of touch – perhaps by touching the item being learned about (especially if blindfolded, at which time the sense of touch is heightened), the learning is embedded more deeply and stays active for longer.
Of course, the senses of smell and taste are harder to incorporate, but, using interactive video and audio files to teach Spanish Phonics, does speed up the learning process dramatically.
It was as a result of this thinking that work was undertaken with a range of primary school children over the course of several years to explore how the teaching and learning of Spanish could be enhanced through using a multi-sensory approach.
How this works through utilising sight, sound and physical activity as part of teaching Spanish in primary schools is explored on our website where you will find extracts from and details of the unique Physical Spanish Phonics approach to teaching.
You will also find a full table of contents and details of the accompanying CD-Rom which form part of the course.
We love to hear from our customers. If you have any comments or queries about any of our products, please get in touch.
If you would like to receive more information from us, please tell us what interests you by clicking this link so that we can tailor the emails you receive – http://eepurl.com/gKMnqf.