Art lessons promote creativity – obviously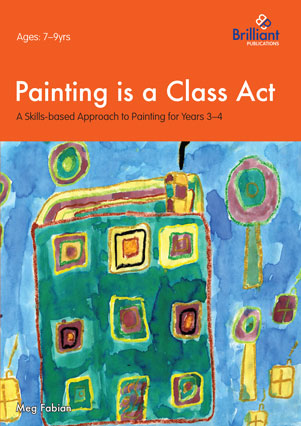 Painting as a class activity promotes reflection, self-criticism, visual-spatial abilities, and the willingness to evaluate, improve and experiment.
This makes painting as a class activity sound like one of the most important areas of the curriculum. Furthermore, art is an ideal way of enhancing learning and helping children to make connections across the curriculum.
With this in mind, we have developed our Painting is a Class Act resource for Year 1 to Year 6 pupils, which provides a structured approach to the development of painting skills.
By using a skill-based approach to painting, the children's standards in art will increase which in turn allows their self-esteem and confidence to grow in all areas.
The series clearly sets out the progression of skills to be taught for:-
other techniques and media.
It also gives examples of how the skills can be applied and contains carefully organized, clearly laid-out lesson plans.
Just in case you didn't believe my opening commentary on art, here's what a Government spokesperson said to the Guardian after the launch of the Henley Review:
"All children and young people, no matter what their background or family circumstances, should have the opportunity to develop their creativity, their relationship with society and to contribute in ways that are beneficial to them as individuals and to society." (Reported in the Guardian in response to the Henley Review into Cultural Education.)
I do hope you agree. More information and sample pages are available on our website at each of the following links…
Painting is a Class Act series
Painting is a Class Act – Years 1 & 2
Painting is a Class Act – Years 3 & 4