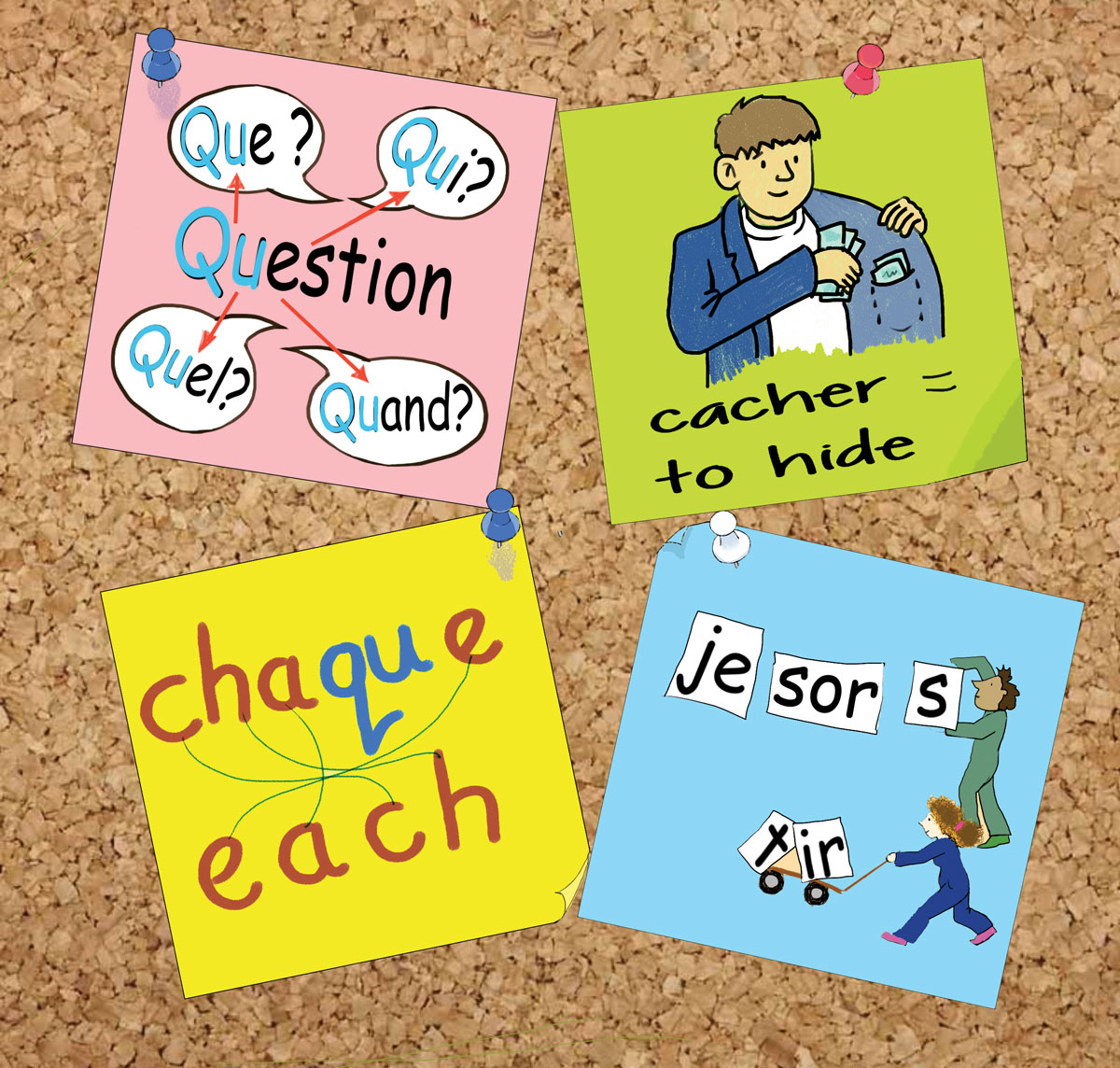 Students always benefit from confidence when learning, but sometimes the need for confidence is doubly important.
For all of us, when we start studying a new subject, confidence can be low simply because we generally don't have the background or reference points to help us when something is not clear. As a result, we can easily feel lost.
With secondary school pupils studying French for the first time this can be even more troubling, especially for some pupils who may feel embarrassed by their own lack of knowledge and understanding.
Nowhere is this more so than in learning, or indeed revising, a foreign language especially as the young student comes to recognise more fully that words that look the same, are not pronounced as an English speaker might guess they are.
As a result, meanings suddenly become unclear or even obscure. Everything is uncertain.
Thus, what is needed is a way to allow secondary school pupils to understand, speak and write French with confidence and certainty from the start, so that the fear of getting things wrong is replaced by a feeling of confidence.
For when the pupil's mental condition moves from one of confusion and uncertainty to that of understanding and remembering, then further progress immediately becomes much easier and much more rapid.
Such a situation can be achieved particularly quickly through using memory tricks which not only teach the rules of French but do so in a way that enables secondary school pupils quickly to commit to memory examples of the rules in action.
This can be best achieved through the use of sound and idea association, and it can lead to learning at more than twice the speed that is normally achieved through conventional language teaching and learning.
You can see and download examples of how this works on the "Unforgettable French" web pages. As you will see the volume is available as an ebook or as a printed book.
---
We love to hear from our customers. If you have any comments or queries about any of our products, please get in touch.
If you would like to receive more information from us, please tell us what interests you by clicking this link so that we can tailor the emails you receive – http://eepurl.com/gKMnqf.