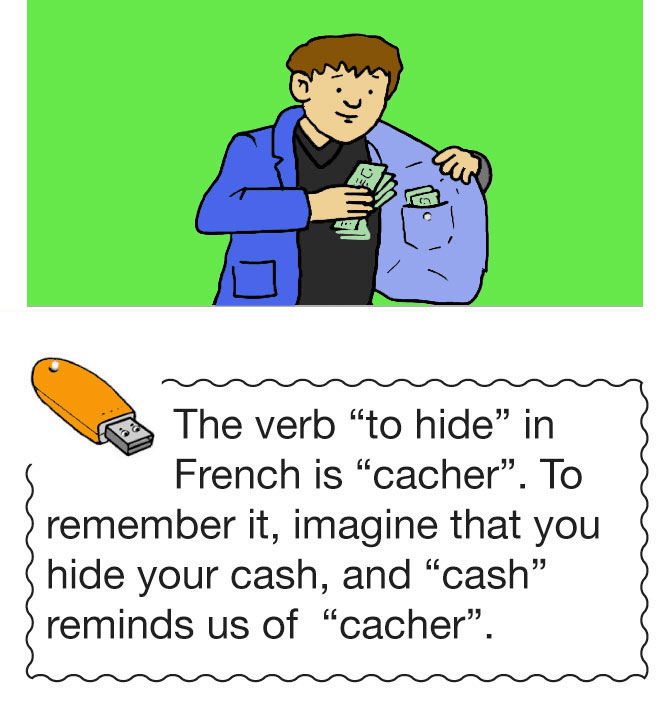 What is the fastest and most effective way of helping children master a wide range of key French phrases?
It is true that a small number of people seem to be able to remember virtually everything that goes on around them. But for most of us that is not how our memories work, and so we find we need help to be able to remember even the most commonplace words and phrases in French.
Of course, after a while we become used to using such words and phrases, and so the memory tricks that we use are no longer necessary. But there is no doubt that at the start, knowing a number of memory tricks can be a real bonus when learning French.
Indeed, in writing this, I can still recall some of the memory tricks I learned while at school, which shows just how resilient such memories can be to the passage of time.
And there is a real bonus that comes with remembering key phrases in French through such memory tricks. Not only do they help pupils say and speak correct phrases, they also give the individual the confidence to speak and write French.
Many children may devise their own memory tricks or are helped by a parent. However, the use of this invaluable technique can now be made a formal part of the teaching programme, through using the volume, Unforgettable French: Memory Tricks to Help You Learn and Remember French Grammar and Vocabulary.
Probably the best way to understand just how powerful these memory tools can be is to have a look at a few examples given under the "Try before you buy" tab on the book page. These examples show how to remember accents, how to use the verb faire and how to remember when to use en or à with modes of transport, easily and quickly.
Thereafter, experience shows that children who have learned to use such memory tricks find it far easier to learn and retain key phrases in French, which can then enliven their speaking and writing in the language.
This of course gives them more confidence in constructing sentences around such words and phrases, and allows them to speak and write more fluently from a very early stage in their studies of the language.
Thus, by the time they move on to taking exams in French they are much more confident about speaking and writing French, knowing that they have multiple standard phrases that can be used to keep their sentences flowing.
---
We love to hear from our customers. If you have any comments or queries about any of our products, please get in touch. Our contact form is here.
If you would like to receive more information from us, please tell us what interests you by clicking this link so that we can tailor the emails you receive – http://eepurl.com/gKMnqf.